Contact Us
Contact: Lareina
Tel: +86 755 8302 1980
Mob.: +86 18344259092
Mail: lareina@trianglepower.com.hk
Address:G04,.Ist Van Gogh Rd.DucthFlower Town.NanshanDistrict.Shenzhen.China
Web.: www.tp-hairaccessory.com
Michael Kors showcased his true colors this season, with brilliant hues and bold pattern play ruling the Spring 2019 runway
From:The Site
Author:admin
Time:2019-1-3
Browse:0
Michael Kors showcased his true colors this season, with brilliant hues and bold pattern play ruling the Spring 2019 runway
A Bright Idea
Turquoise, watermelon, persimmon, lemon and lime mixed and matched together imbue a getaway-ready spirit into urban silhouettes. Painterly florals, aquatic motifs and madras accentuate the thoroughly optimistic palette. Take your vacation attitude with you long after your plane touches down to reality — now there's a bright idea.
When you wear these clothes, I want you to feel
optimistic, comfortable, and ready to take on the world. The color, the prints and patterns, the nod to nature…there's a joy to this collection, as well as to getting dressed this season.
— Michael Kors
The Artist Collaboration: Christina Zimpel
Michael Kors collaborated with the Australian-born, Brooklyn-based artist Christina Zimpel for his Spring 2019 collection runway show.
It's great to be collaborating with Christina Zimpel for our runway show. The Spring 2019 collection is inspired by the idea of a global getaway, and surrounding our guests with Christina's colorful, optimistic artwork was the perfect way to transport them to these glamorous locations.
— Michael Kors
I got the call to come in and meet with Michael. He'd seen some work of mine and he really connected to it and asked me if I would be interested in trying to do something for his show. He wanted to transport people away from New York for a few minutes, to go on holiday with him and his collection to some incredible beach location.
— Christina Zimpel
Michael Kors Women Spring 2019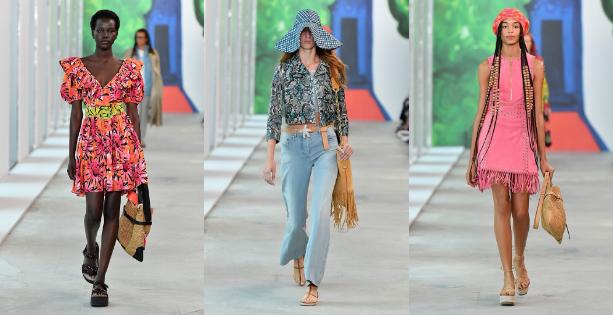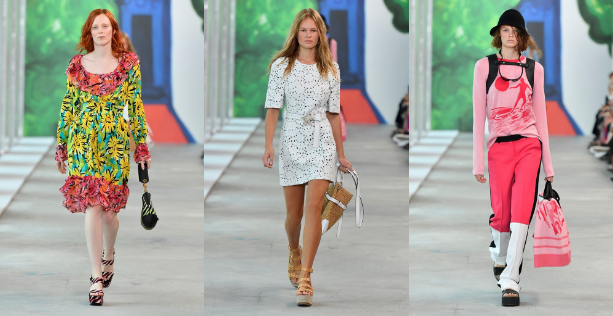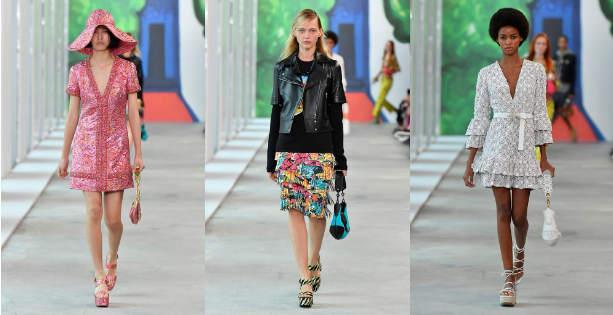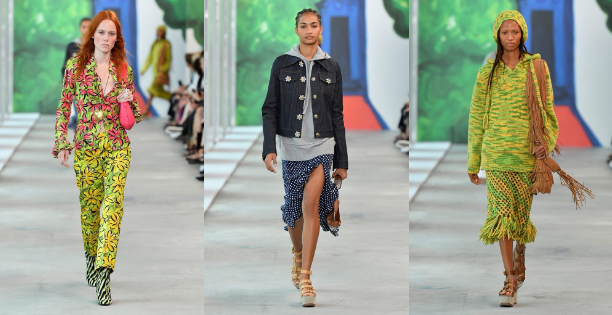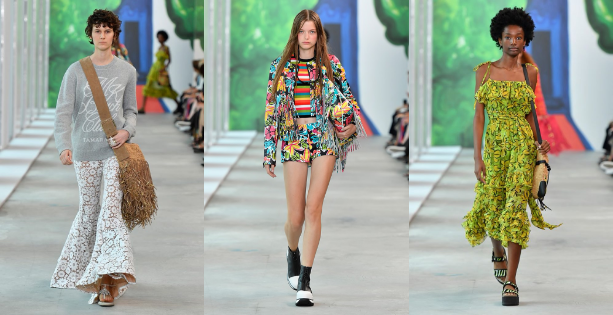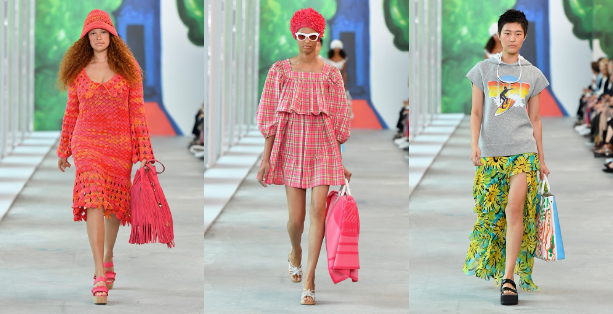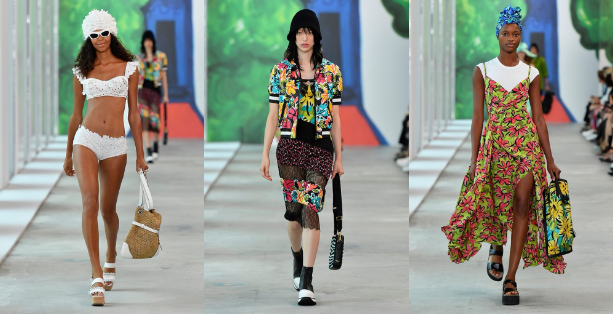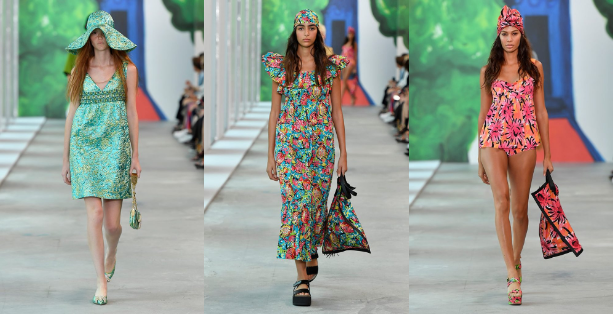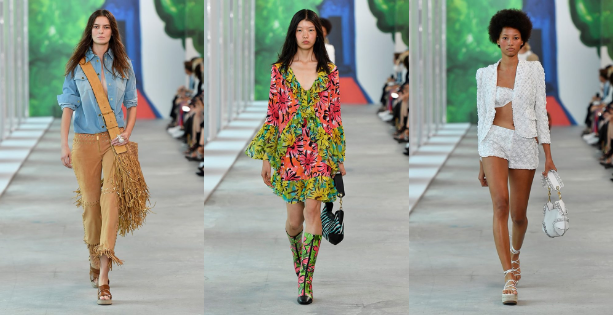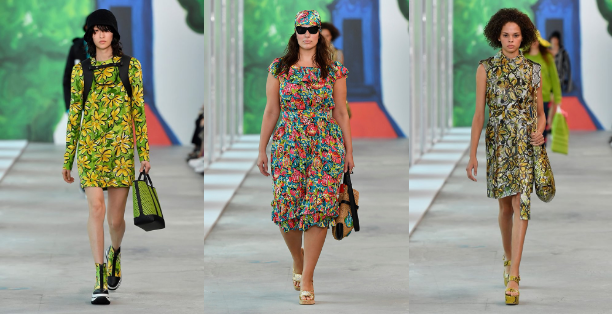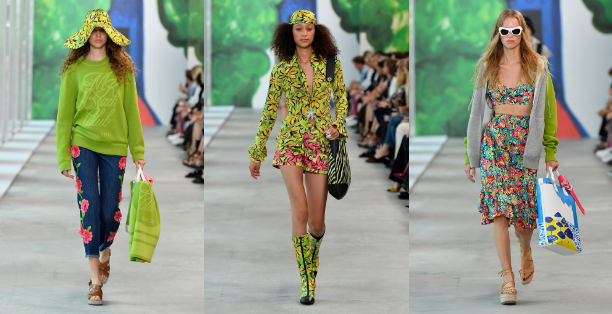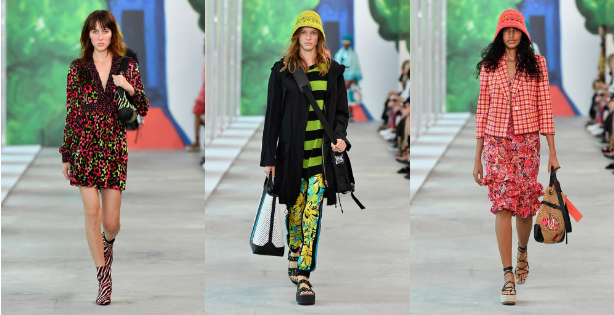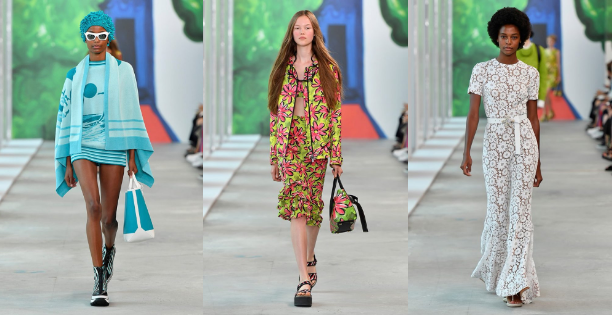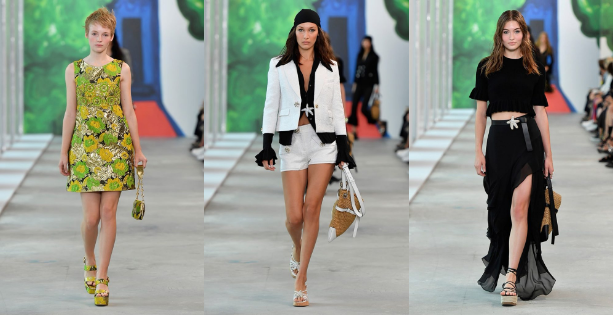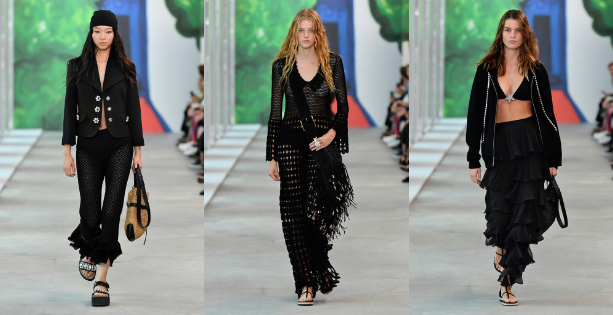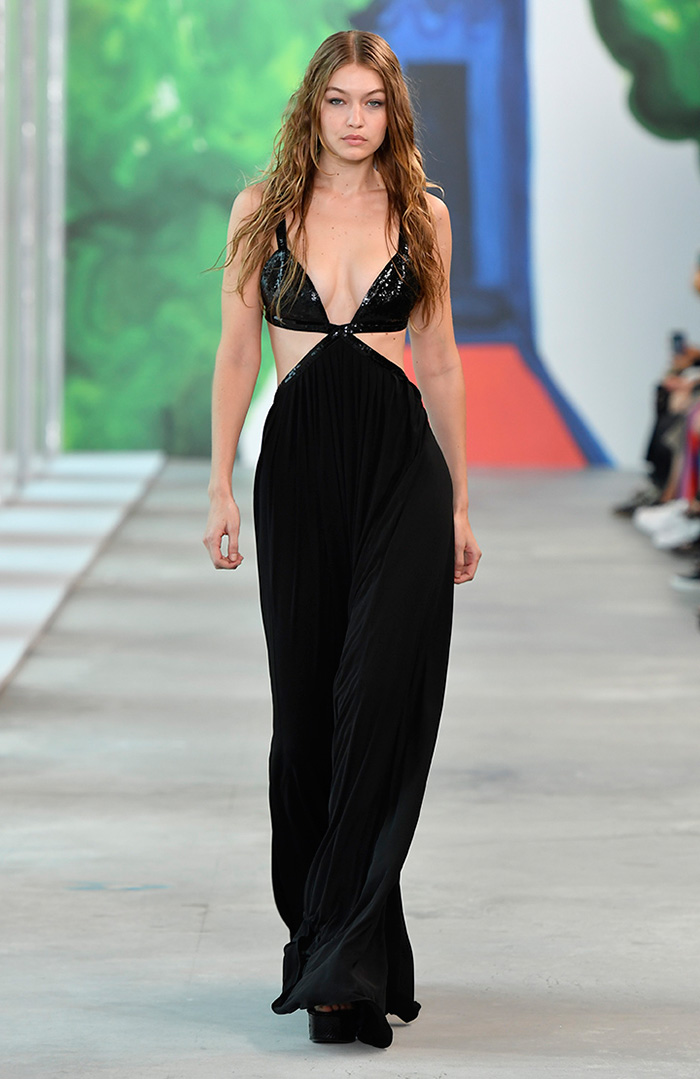 Michael Kors Men Spring 2019