Contact Us
Contact: Lareina
Tel: +86 755 8302 1980
Mob.: +86 18344259092
Mail: lareina@trianglepower.com.hk
Address:G04,.Ist Van Gogh Rd.DucthFlower Town.NanshanDistrict.Shenzhen.China
Web.: www.tp-hairaccessory.com
NY Fashion Week Spring/Summer 2019
From:The Site
Author:admin
Time:2018-11-28
Browse:0
Laurie Priessman
Each season the team at the Pantone Color Institute creates the Pantone Fashion Color Trend Report; a color overview highlighting the top colors fashion designers showing at NY Fashion Week will be featuring in their collections for the upcoming season. With color on the catwalk a key indicator of the color stories we can expect to see showing up across all areas of design, the Pantone Fashion Color Trend Report is your easily accessible guide to the season's most important color trends.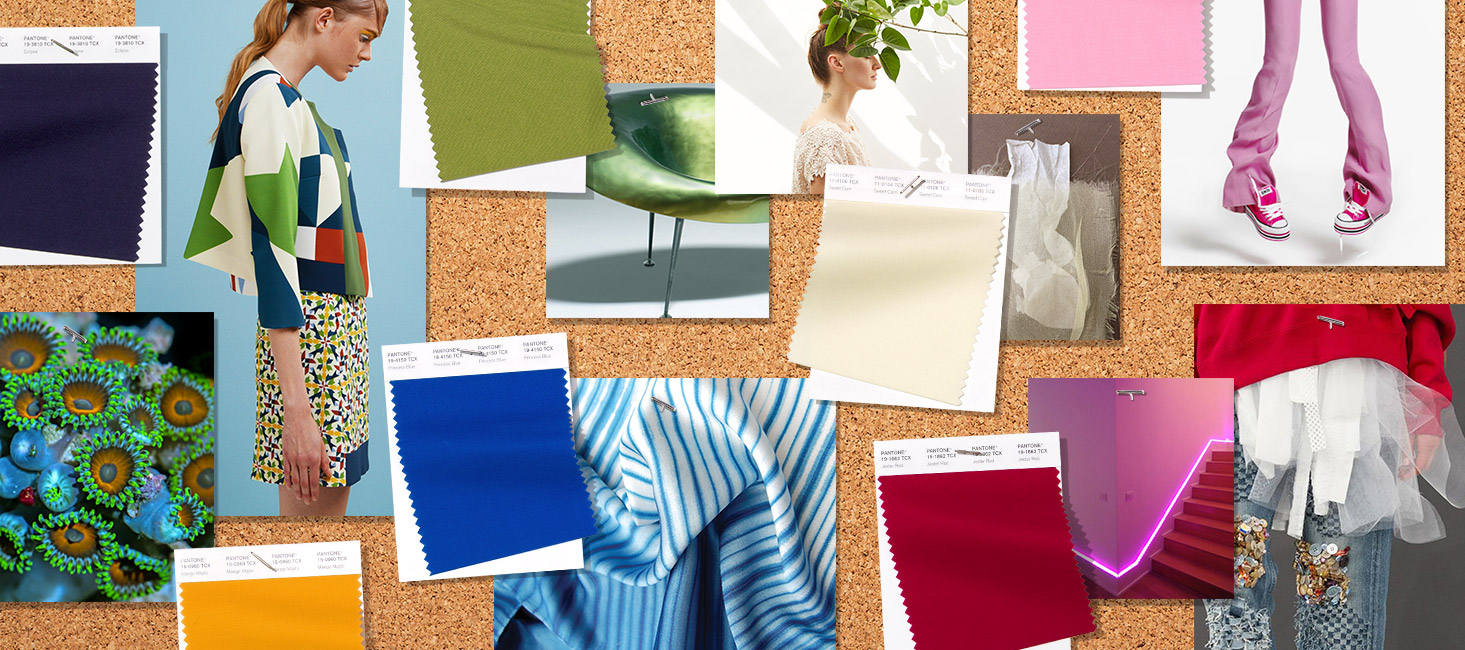 The mindset for Spring/Summer 2019 reflects our desire to face the future with empowering colors that provide confidence and spirit; colors that are uplifting; joyful hues that lend themselves to playful expressionism and take us down a path of creative and unexpected combinations. This season's report features the top 12 stand out colors, as well as current takes on the four classic neutrals.
Bringing together high fashion and street style, the mindset for Spring/Summer 2019 transcends seasonality for both men's and women's fashion. Vibrant without being overpowering, highlighted shades illustrate our desire for authenticity and our continued need for creativity and relatable, accessible design.


Lively hues supported by an array of reliable classics defines the spring/summer 2019 color story for men's and women's fashion.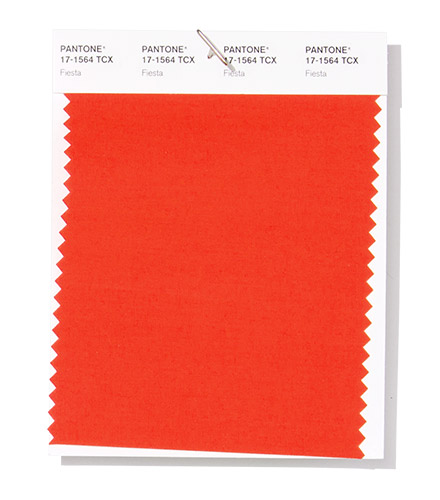 PANTONE 17-1564 Fiesta
Fiesta A festive orange red, Fiesta radiates energy, passion and excitement.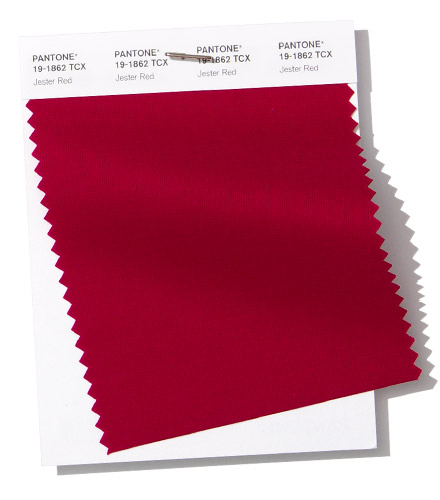 PANTONE 19-1862 Jester Red

Adding depth and intensity, Jester Red combines rich elegance with urbanity.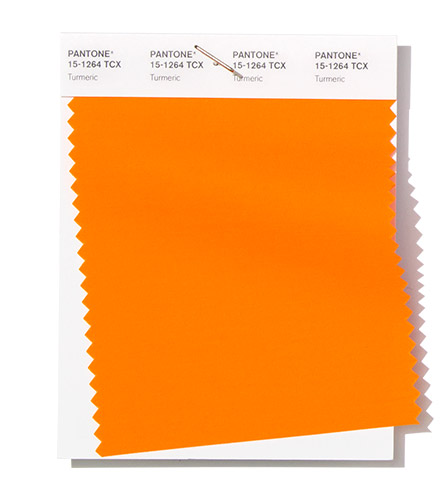 PANTONE 15-1264 Turmeric
Turmeric is an enlivening orange that infuses a hint of pungency into the palette.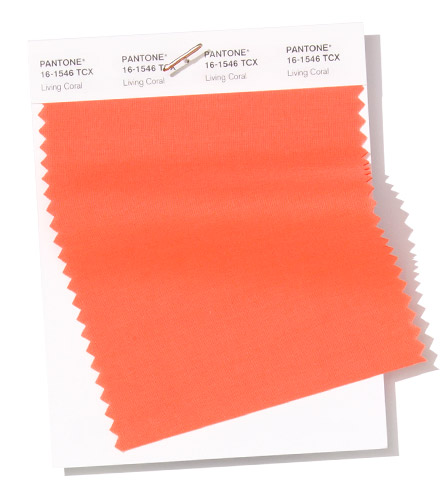 PANTONE 16-1546 Living Coral

Living Coral is an affable and animating shade whose golden undertone gives it a softer edge.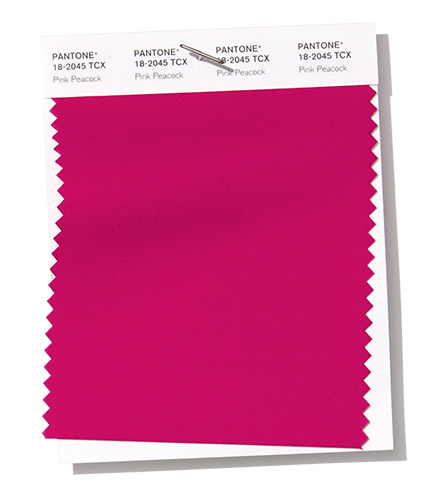 PANTONE 18-2045 Pink Peacock
The tantalizingly theatrical Pink Peacock fans out to a feast for the eyes.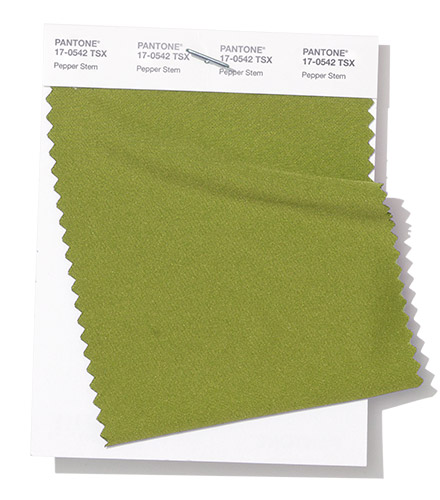 PANTONE 17-0542 Pepper Stem
Zesty yellow-green Pepper Stem encourages our desire for nature's healthy bounty.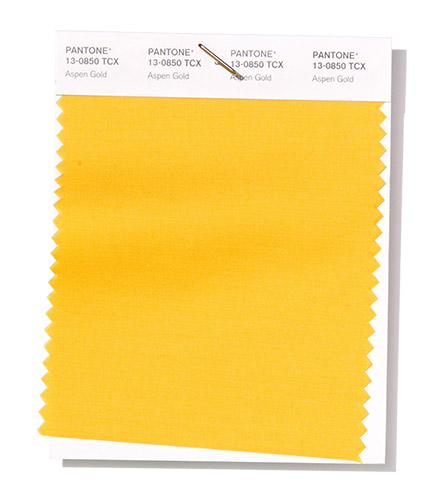 PANTONE 13-0850 Aspen Gold
Brightening our day, sunny Aspen Gold stimulates feelings of joy and good cheer.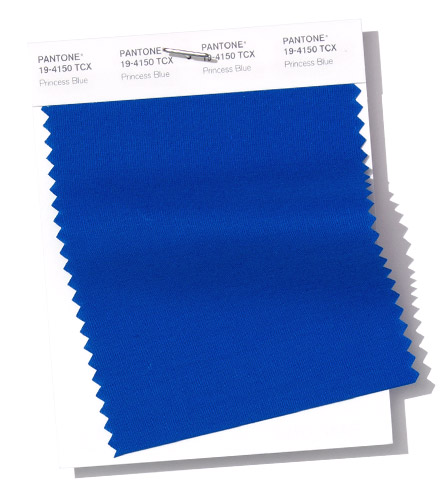 PANTONE 19-4150 Princess Blue
Princess Blue, a majestic royal blue hue, glistens and gleams.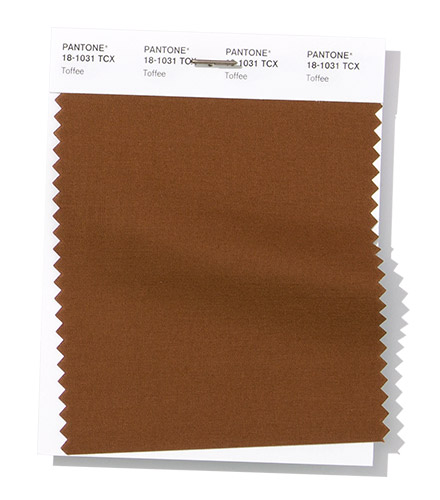 PANTONE 18-1031 Toffee
Deliciously irresistible, tasteful Toffee whets the appetite.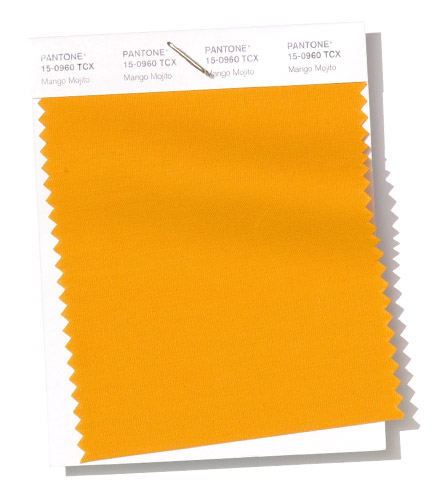 PANTONE 15-0960 Mango Mojito
The golden yellow Mango Mojito feeds our craving for pleasant comforts.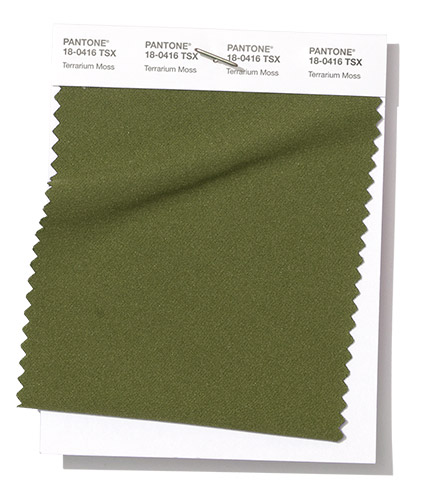 PANTONE 18-0416 Terrarium Moss
Terrarium Moss conjures up thoughts of flourishing foliage and the physical beauty in the natural world.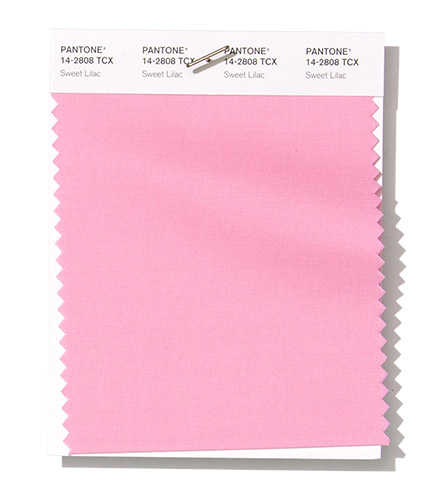 PANTONE 14-2808 Sweet Lilac
An endearing pink infused lavender, Sweet Lilac's easy and gentle manner quietly charms.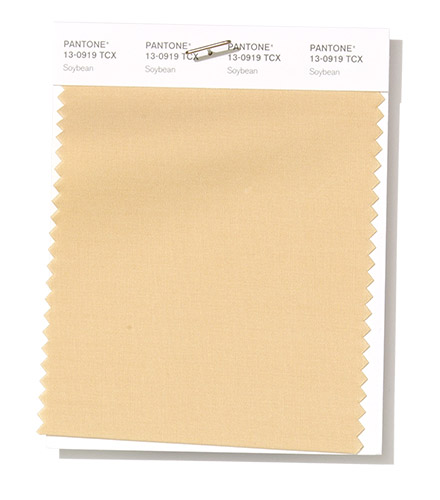 PANTONE 13-0919 Soybean

Subtle Soybean naturally appeals as a reliable and versatile neutral.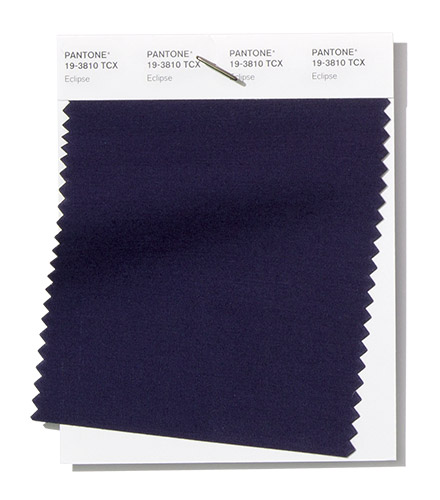 PANTONE 19-3810 Eclipse

A deep blue redolent of the midnight sky, thoughtful Eclipse is both serious and mysterious.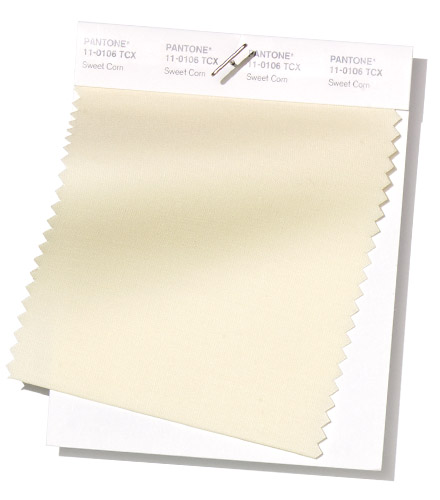 PANTONE 11-0106 Sweet Corn
Sweet Corn tempts with its soft and buttery attitude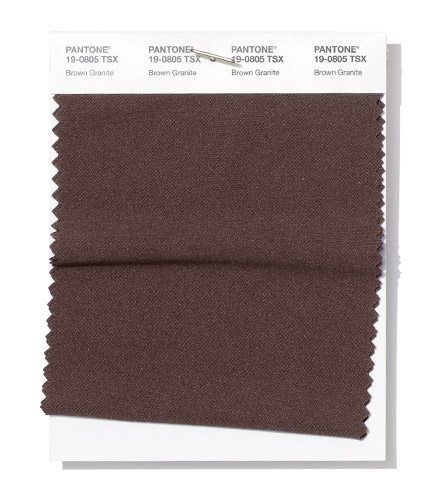 PANTONE 19-0805 Brown Granite
Grounded and strong, Brown Granite is understated, authentic and timeless.