Contact Us
Contact: Lareina
Tel: +86 755 8302 1980
Mob.: +86 18344259092
Mail: lareina@trianglepower.com.hk
Address:G04,.Ist Van Gogh Rd.DucthFlower Town.NanshanDistrict.Shenzhen.China
Web.: www.tp-hairaccessory.com
The Top 10 Accessories Trends of Spring 2019
From:The Site
Author:admin
Time:2018-11-20
Browse:0
In New York, London, Milan, and Paris, we saw one of the most diverse seasons of shoes and bags yet. Some designers are offering sleek, functional walking sandals in sturdy black leather, while others have whipped up fantastical pumps for escapist fantasies. Bags are tiny and hands-free or enormous, giving women (and not a few men) the choice to leave home empty-handed or with everything they own slung over their shoulder. There's also a new kind of glamour—a sort of couture-infused take on feathers, crystals, and high camp that's sure to take over fashion's biggest night, the 2019 Met Gala, themed to Susan Sontag's essay "Notes on 'Camp.' "
Keep scrolling for our take on the 10 biggest accessories trends of the season—we'll let you know when they hit the streets next spring.
1.Not Your Average Pumps

Don't put all your money in sneakers just yet. Pumps are about to get very, very interesting. At Calvin Klein, court shoes took on a scuba spirit, while Balenciaga outfitted its polka dot heels with a bulging triangular back
.
2. Shield Your Eyes
Look at the state of our world right now—or maybe don't. The natural reaction to both the daily barrage of bad news and the tiny-sunglasses trend is larger-than-life shades. Miuccia Prada adorned hers with bows and crystals while Gucci went bigger, bolder, and epically tinted.
3.
Don't Call Them Fanny Packs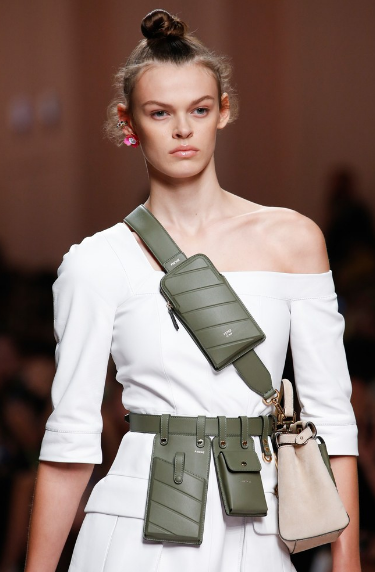 Led by Riccardo Tisci at Burberry, the belt bag got a sophisticated makeover this season. In fine leather with prim hardware, Spring's belt bags bring class to a hands-free accessory—that is if you opt to wear it at all
4.

Veiled Têtes

In mourning? Not quite. Spring's plethora of veils telegraph all kinds of associations. At Marc Jacobs and Celine, small nets harkened back to the age of the great couturiers, while Rodarte and Mary Katrantzou's added a bit of fairy-tale whimsy to their dreamy concoctions.
5. Practical Sandals That Pack a Punch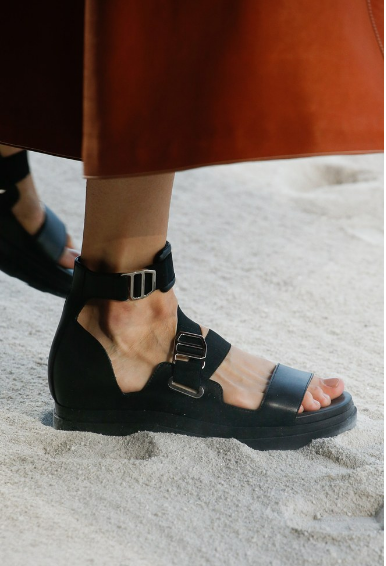 If the Birkenstock was the shoe to beat of summer 2018, a similarly lug-soled flat sandal will be the one of summer 2019—according to the runways at least. Dries Van Noten, Hermès, and Michael Kors offered sturdy black options to carry you all season long.
6.

Knot Another Basket Bag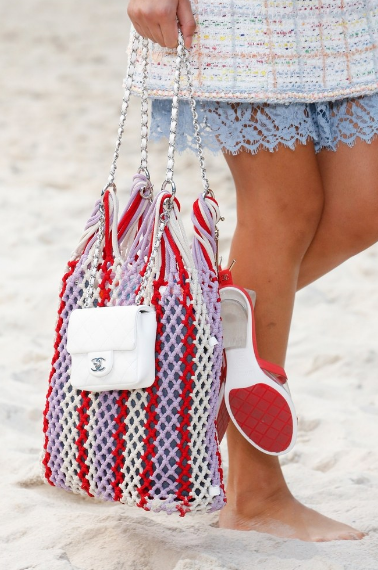 The rise of craft couture in ready-to-wear has resulted in a similar movement in accessories. Macramé bags, from Altuzarra's shell-studded version to Giorgio Armani's brightly colored duos, are all over the catwalks, with shoes and belts following suit.
7.

Putting on the Glitz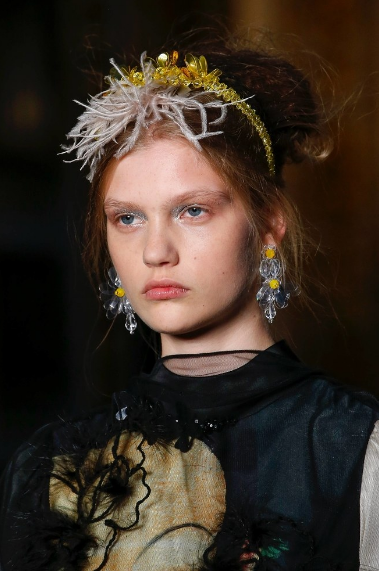 If you're going to dress down, your accessories are going to have to dress up—wayup. Embellishments like crystals and feathers have taken over sandals and cross-body bags, giving the season's accessories a bright, happy feeling.
8.

There's a Beautiful Geometry to the Seasn's Mini Bag

Circles or squares? That's the big bag debate of the season, with Louis Vuitton's mini trunks leading the charge for box bags, while Marine Serre was seen repping Team Sphere.
9. The Lady and the Camp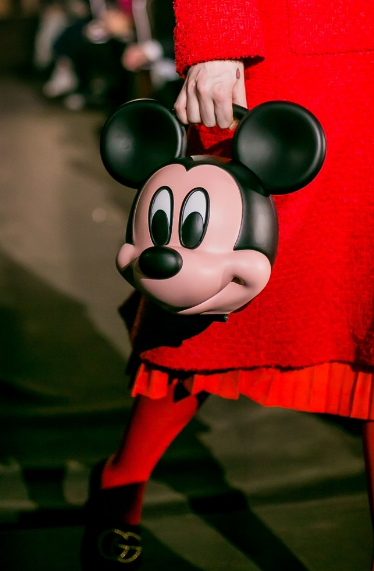 Just in time for this year's Met Gala—themed "Camp: Notes on Fashion"—designers like Alessandro Michele at Gucci and Thom Browne have created tongue-in-cheek bags worthy of a red carpet turn. Check the Met carpet next May to see which make the transition from runway to reality.
10.
The Bigger the Bag the Better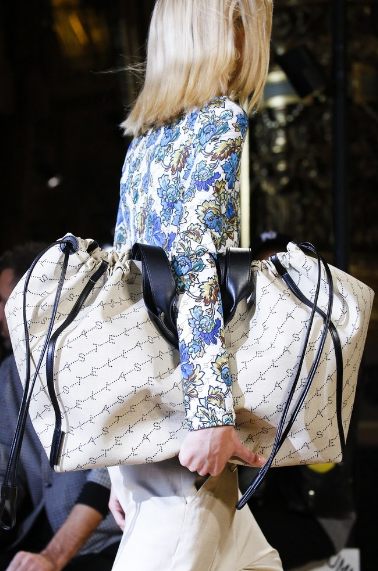 Gigantic, enormous, truly over-the-top bags are nothing new—it was all the way back in 2015 when Phoebe Philo gave us the larger-than-life cabas tote at Céline. But these big bags have taken on a new life in the hands of Proenza Schouler, Jacquemus, and Stella McCartney, whose mundo totes come with a bit of humor and the ability to carry just about everything with you at all times.