Contact Us
Contact: Lareina
Tel: +86 755 8302 1980
Mob.: +86 18344259092
Mail: lareina@trianglepower.com.hk
Address:G04,.Ist Van Gogh Rd.DucthFlower Town.NanshanDistrict.Shenzhen.China
Web.: www.tp-hairaccessory.com
The Accessories That Stole the Show at the 2019 Oscars
来源:The Site
Author:admin
Time:2019-4-2
Browse:0
The Accessories That Stole the Show at the 2019 Oscars
Diamonds, and rubies, and pearls — oh my! The dresses may have been the focus of the red carpet, but these stars dazzled in some serious jewels that deserve a second look.
1: Statement Necklaces Ruled the Red Carpet
One of the biggest jewelry trends of the night was big, bold and beautiful statement necklaces as seen on Helen Mirren (in Harry Winston), Charlize Theron (in Bulgari), Lady Gaga (in Tiffany & Co.), Laura Dern (in Harry Winston), Amy Adams (in Cartier) and Allison Janney (in Chopard).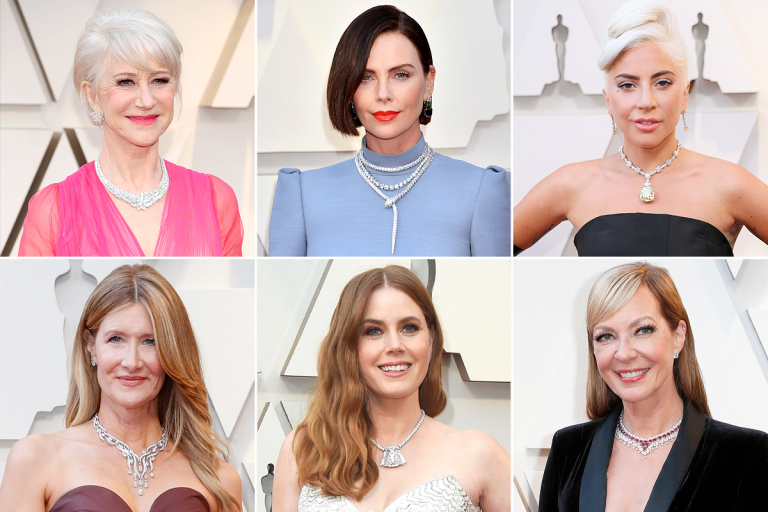 2:Lady Gaga's Yellow Diamond Was Once Worn by Audrey Hepburn
That magnificent yellow diamond by Tiffany & Co.totals 128.54 carats and was discovered in South Africa over 140 years ago by the brand's founder Charles Lewis Tiffany. The first time it was spotted on a celeb was in 1961 when Audrey Hepburn wore it in publicity photos for her film Breakfast at Tiffany's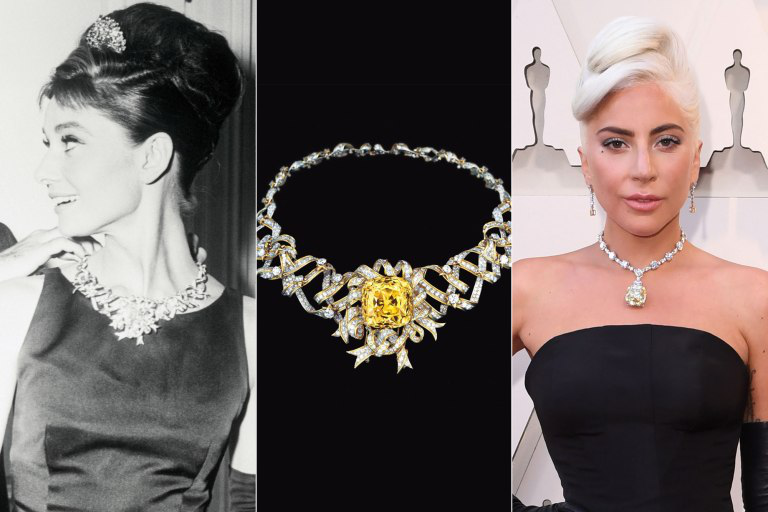 3: Jennifer Lopez's Necklace Was Designed to Match Her Dress
There's a reason Jennifer's necklace perfectly matches her intricate Tom Ford mirror mosaic dress — because the brand specifically designed the accessory to be worn with the gown.
4: Regina King's Earrings Were Worn by Priyanka Chopra on Her Wedding Day
If Regina's earrings look familiar, it's because they're the same Chopard earrings that Priyanka Chopra wore to her wedding to Nick Jonas last year
5:Rachel Weisz's Wore Vintage Brooches in Her Hair
Rachel's hair accessory looks like a headband, but it's actually a collection of vintage diamond brooches by Cartier dating back to 1903.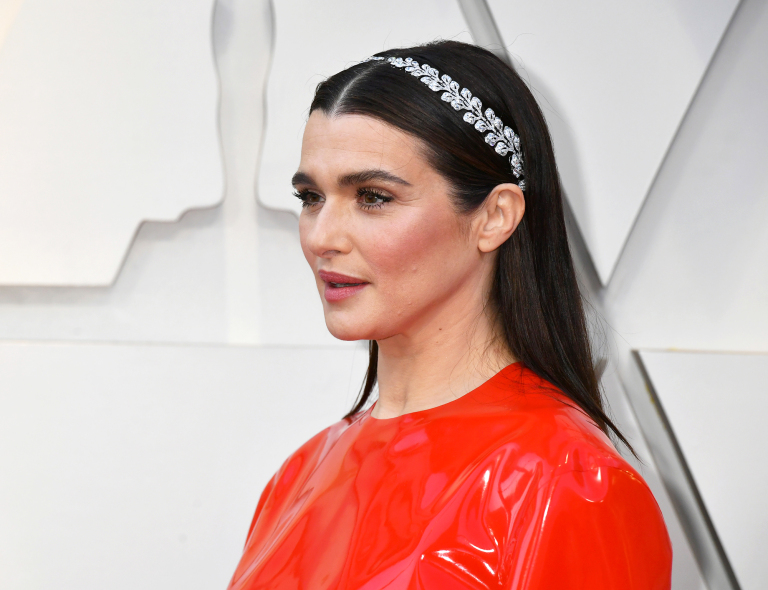 6: Laura Harrier's Necklace Was Chosen to Highlight Her Beaded Gown
"The multicolored stones of the Bulgari necklace was the perfect piece to highlight the incredible beading of her [LouisVuitton] gown," Laura's stylist, Danielle Nachmani, tells PEOPLE about the statement necklace that contains over 76 carats of emeralds, rubellites and diamonds.
7:Spike Lee Rocked a Stylish Tribute to Prince
The director channeled Prince in his all-purple outfit (which included a Ozwald Boateng suit, purple hat and glasses) and added a perfect accessory to pay tribute to the man who loved the look, a chain featuring the symbol used throughout his work. "I Know In My Hearts Of Instagram along with a photo of the necklace
8: Jason Momoa Wore a Scrunchie Around His Wrist
Jason accessorized his pink Fendi tuxedo with a wonderfully unexpected accessory — a matching pink scrunchie.
9: Pharrell Layered His Custom Necklaces
The singer accessorized his camouflage outfit with an eye-catching string of colored jewels with a pendant that spells out his name in diamonds.
10: Hannah Beachler Wore Gorgeous Face Jewelry
The production designer (who picked up an Oscar for her work on Black Panther) made a statement on the carpet in her delicate gold jewelry worn across the bridge of her nose.
11: Adam Lambert Decked Out His Ears in Diamonds
Adam was decked out in designer duds (including a Tom Ford suit and Alexander McQueen shirt) but didn't skimp on the accessories, with his ear cuff worn across the ear.